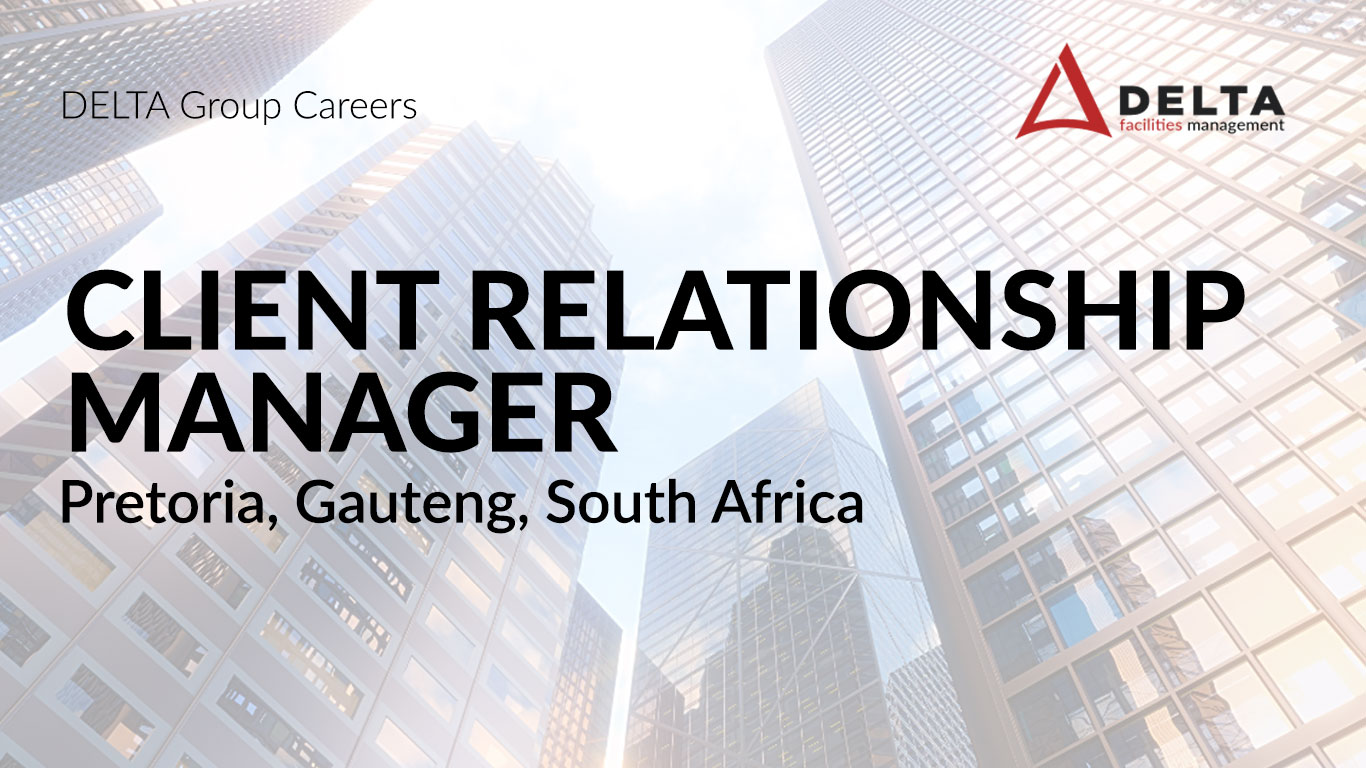 Client Relationship Manager – Delta Facilities Management, Pretoria, Gauteng, South Africa
The Client Relationship Manager will be based at the DELTA Group Lynnwood office and will focus primarily on visiting and securing clients for the companies. The individual will focus heavily on private sector clients including but not limited to retail developments, office parks, schools, industrial developments, and all other private businesses requiring facilities management services. The individual will need to visit clients as required in order to ensure client satisfaction, give required feedback to the relevant project managers.
Duties and Responsibilities:
The successful candidate will be responsible for for the successful execution of projects and duties will include:
Client relations

Maintaining existing client relationships
Forging new relationships with potential clients

Client management

Understanding clients' needs and reporting such to the technical staff

Business development

Identifying opportunities and developing plan for secure work from such

Problem solving

Assisting technical staff in addressing the client's problems on site

Understanding DELTA Group Facilities Management service offering

Fostering relationships with DELTA Group technical staff.

Operational excellence

Assisting the technical team in improving quality of services offered
Experience Required:
If qualification requirements are not met (see below), 1 year experience as a Client Relations Manager or similar.
Qualification:
Relevant bachelor's degree
Skills
Office based
Partial working from home will be considered
Daily travel alone or with other employees to clients around Gauteng
Occasional solo travel to other parts of South Africa
Contract/Permanent
Permanent
Desired Start Date & Location
15th March 2021
Please send all applications and CV's to recruitement@deltabec.com using "CRM001" as subject.