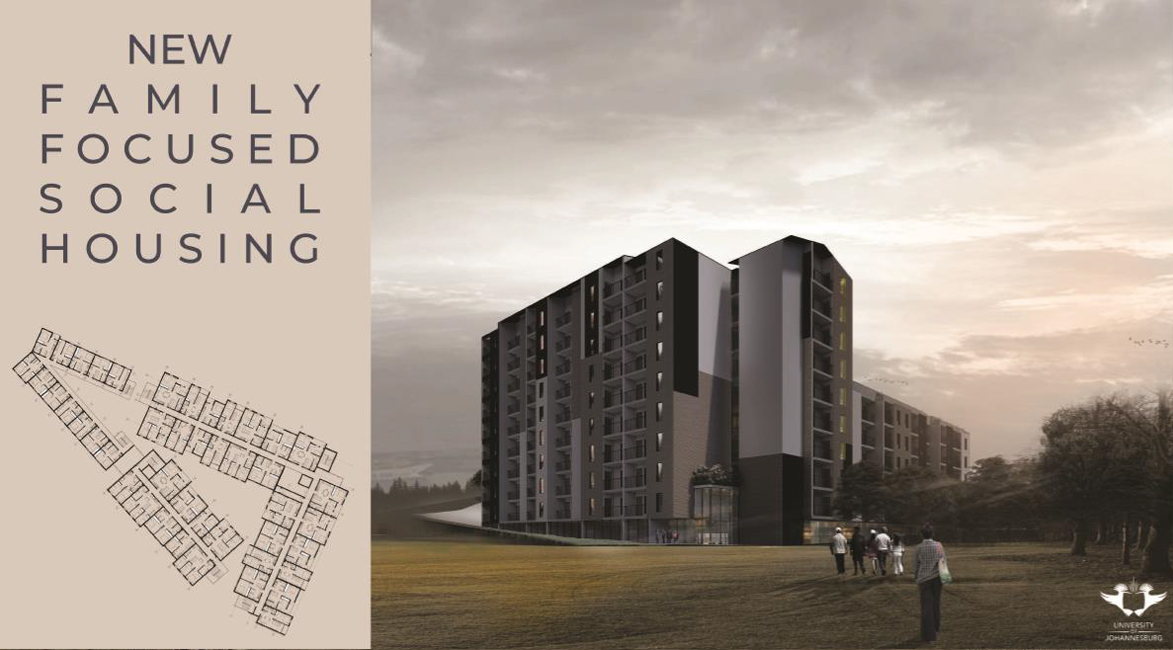 UJ Architecture Students Win Milpark Social Housing Concepts Competition
Two postgraduate architecture students from the University of Johannesburg (UJ), Daniele Cronje and Jason Evetts, have emerged as the winners of the Milpark Social Housing Concepts Competition, winning R40 000 and an opportunity of further involvement in the design phase of the project.
This is after the Johannesburg Development Agency (JDA) appointed Delta Built Environment Consultants (DeltaBEC) as consultants to conduct a feasibility study for the development of social housing in the mixed-used precinct of Milpark.
As part of the concept development and typologies process, postgraduate architecture students, from UJ and WITS University, were invited to submit proposals as part of a student competition arranged over two rounds.
The JDA has identified the former Parktown Tennis Club, located adjacent to 64 Napier Road, Parktown, as a potential site for social housing.
The theme of this Architecture Student Competition was, "Social Housing Concepts and Typologies." The shortlisted candidates had the opportunity to develop their concept designs with a professional architect, accredited by the South African Council for the Architectural Profession (SACAP), and attend a workshop for housing design to further their competition entries.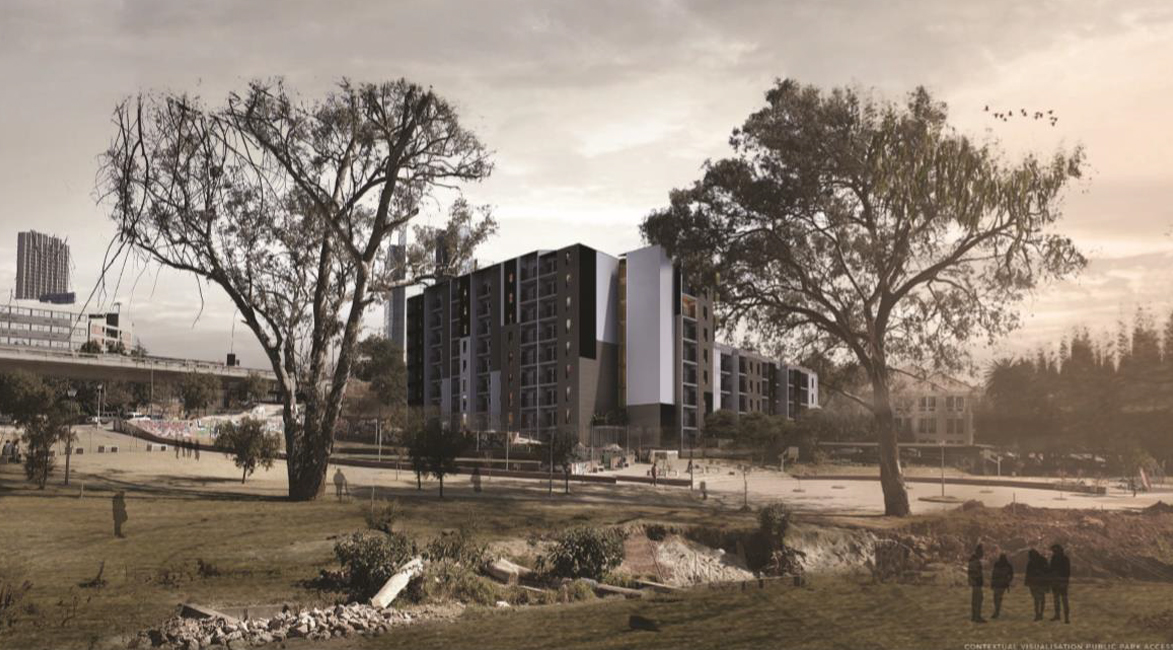 This competition is part of the JDA's Social Housing Crisis design series, which has already introduced several great proposals to address the local demand for urban housing.
"This Social Housing Competition showcases how the City and our established partnerships with professional bodies, and the academic fraternity, can work together to fulfill our vision of turning the City of Johannesburg into a people-centred city," said Member of Mayoral Committee for Development Planning, Cllr Reuben Masango.
Background on the Milpark Precinct Urban Design Framework
The City of Johannesburg has embarked on a new spatial vision for the city in line with its Growth and Development Strategy 2040, based on the corridor Transit Orientated Development (TOD). Through this approach, it is envisaged that the growth of the future city will be guided towards well-planned transport marterials, with a focus on retail mixed-use developments, higher density residential accommodation, supported by office buildings, retail development and opportunities for leisure and recreation clustered along these routes.
The TOD are integrated, vibrant, high-density developments that seek to enhance pedestrian access to public transit options that will transform the city of Johannesburg to a people-centred city.
Based on the above objectives and development goals, the Milpark Precinct Urban Design Framework was adopted as a vision for the precinct. New developments should build on the large institutional presence in the area (SABC, UJ, WITS, Media24) and the high level of public transport accessibility. Substantial new development is envisaged for this precinct, the majority of which should ideally be high-rise buildings.
The Milpark Urban Design Framework was approved as Council policy in 2016 and contains principal propositions for the transformation of the Milpark Precinct.
Issued by:
Johannesburg Development Agency
Susan Monyai
Email: smonyai@jda.org.za